How Much Does a Maserati Cost?

Whether you crave passionate performance, seductive styling, or impeccable craftsmanship — Maserati vehicles are some of the most coveted models in the luxury automobile industry. Known worldwide for their quintessential Italian design, Maserati has proven to be an exotic alternative to the competition from Germany, Japan, and the United Kingdom.
How much does a Maserati cost? Currently, 2023 Maserati vehicle pricing ranges from $63,500 for a 2023 Grecale, $85,300 for a 2023 Ghibli, and $90,700 for a 2023 Levante – up to $108,400 for a 2023 Quattroporte. Our team at Maserati Louisville invites you to browse our extensive selection of the latest Maserati vehicles and learn more about what has made the brand world-famous among driving enthusiasts.
---
Cost of a Maserati in 2023
Maserati Grecale Price
View Inventory
Grecale Model Overview
Starting at $63,500 MSRP*
A true force to be reckoned with, the Grecale combines agility and athleticism with striking style and impeccable comfort. Priced at $63,500 MSRP, the Grecale is your entry point to the Maserati model lineup. Under the hood, you'll find your choice of three engine variants including two mild-hybrid 2.0-liter engines and a muscular twin-turbo 3.0-liter V6. Standard all-wheel drive and an available limited-slip differential boosts handling and acceleration as well. Interior highlights include a precision-tuned 14-speaker Sonus faber sound system, authentic materials including carbon fiber, and best-in-class cabin space measurements.
2023 Maserati Grecale GT
Starting at $79,847
Maserati Ghibli Price
View Inventory
Ghibli Model Overview
Starting at $85,300 MSRP*
The master of power, style, and comfort, the Ghibli is the least expensive sedan in the lineup at $85,300 MSRP*. It stands out in the world of average sports sedans, delivering driving exhilaration wrapped in a beautiful Italian design. The Ghibli gets its power from the twin-turbocharged V6 engine (or an optional twin-turbocharged V8 in the high-performance Ghibli Trofeo) and quick-shifting 8-speed ZF transmission. The interior is full of leather upholstery and high-quality materials that deliver plenty of comfort, even for the longest of rides.
2019 Ghibli S Q4
Starting at $52,984
Maserati Levante Price
View Inventory
Levante Model Overview
Starting at $90,700 MSRP*
The Levante is a luxurious and adventurous SUV that might just emerge to be the best seller in the lineup. With a $90,700 MSRP, it has no shortage of space or power. The compelling performance is from the 3.0-liter twin-turbocharged V6 engine with 345 horsepower. Available V8 engine options on the Levante Trofeo add even more exhilarating performance. The cabin offers spacious seating for five and plenty of technology features. These include an intuitive 8.4-inch touchscreen, Apple CarPlayⓇ, Android Auto and available Bowers & Wilkins Premium Sound. The Levante is backed by next-generation safety technology features which include rear cross-path and blind-spot detection, lane departure and forward-collision warning systems, hill descent control, six dual-stage airbags, active headrests, and tire pressure monitoring system.
2022 Maserati Levante Modena
Starting at $89,996
Maserati Quattroporte Price
View Inventory
Quattroporte Model Overview
Starting at $108,400 MSRP*
The Quattroporte is full of remarkable power, luxury, and opportunities. Starting at $108,400 MSRP, there are three unique trim packages available — Quattroporte GT, Quattroporte Modena, and Quattroporte Trofeo. The Quattroporte GT focuses on opulent luxury, with standard features such as standard extended leather trim and open-pore wood on the dashboard and center console. Want even more luxury? A Zegna silk seat fabric is available as an optional extra. The high-performance Quattroporte Modena includes 19-inch wheels and a more powerful twin-turbocharged V6 engine, while the range-topping Quattroporte Trofeo thrills with features such as a powerful twin-turbocharged V8, performance suspension, and exclusive trim. No matter which Quattroporte you choose, you'll be treated to a luxury grand tourer that effortlessly balances comfort and performance.
Maserati Quattroporte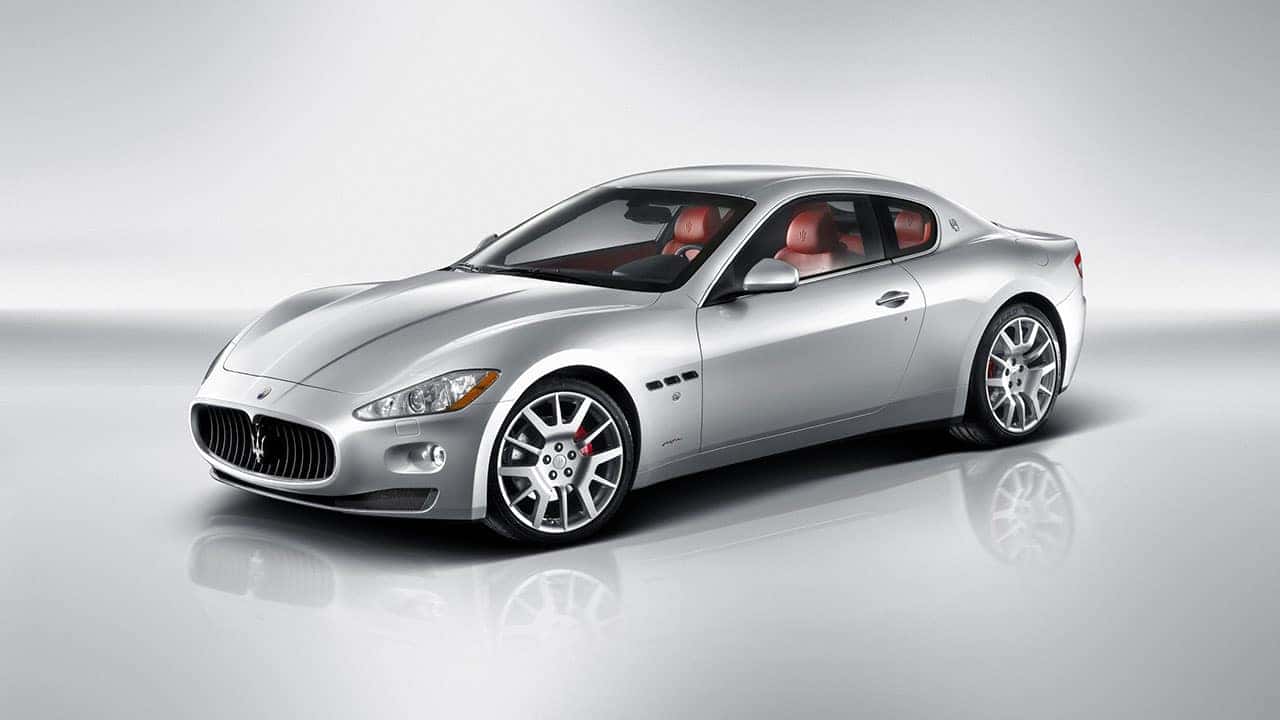 Maserati GranTurismo Price
Produced from 2007 until 2019, the Maserati GranTurismo and GranTurismo Convertible represent quintessential aspects of grand touring vehicles. Infused with race-proven performance, GranTurismo models strike a balance between agility and seamless power delivery. Inside the cabin, you'll find a world-class interior appointed with iconic Italian design cues like authentic leather upholstery featuring contrast stitching. Convertible models offer top-down exhilaration and unobstructed enjoyment of the evocative Maserati exhaust note.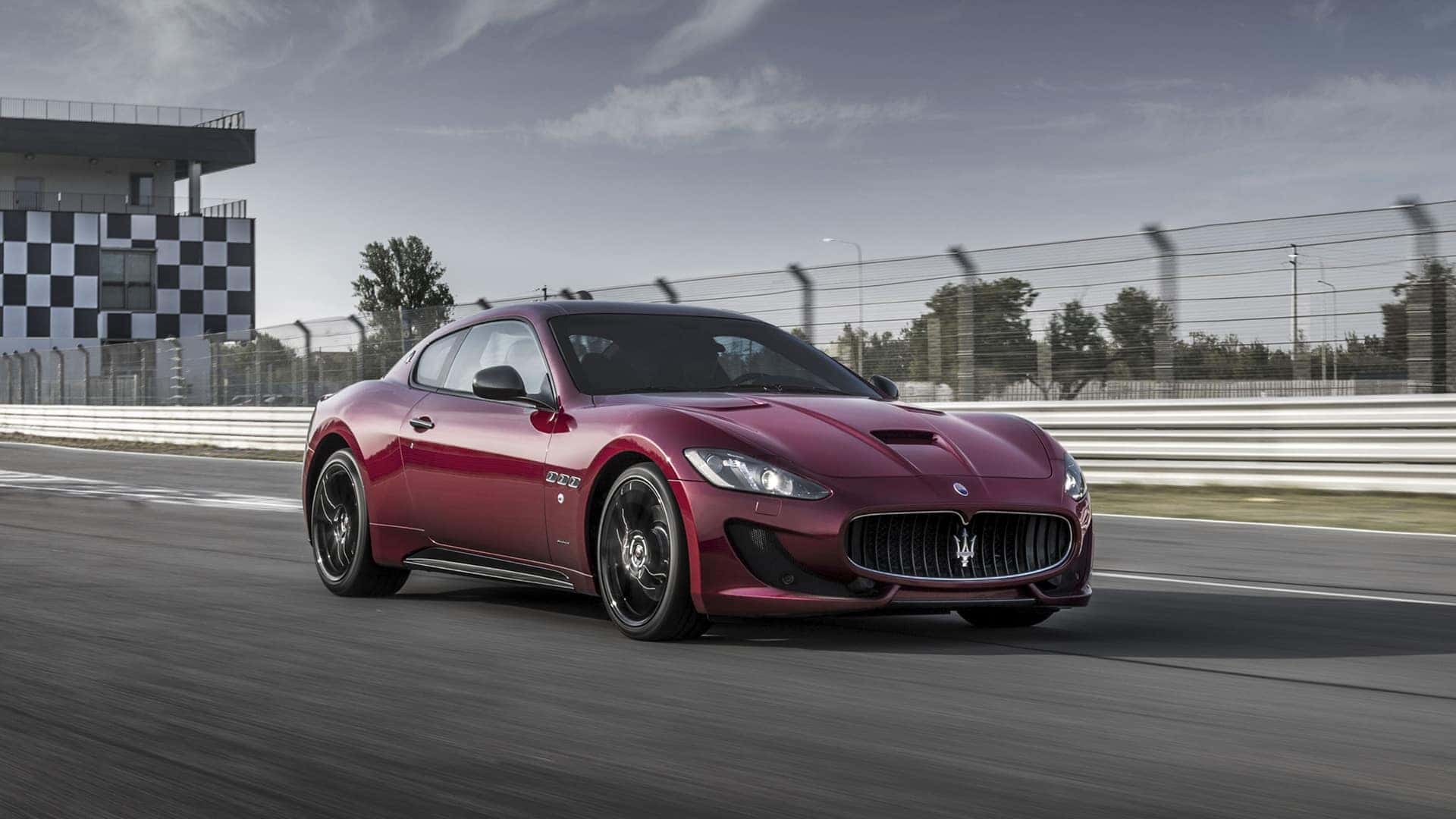 Maserati GranTurismo
*MSRP listed may not include preparation, delivery and destination charges: USD 1,495 for all Ghibli and Levante models; USD 1,995 for all Quattroporte, GranTurismo, and GranTurismo Convertible models