Maserati Grecale Sound System

Giving you a truly immersive listening environment inside the Maserati Grecale, the revolutionary audio systems from Sonus faber transform the way you experience sound. This exclusive partnership between Maserati and Sonus faber combines seamless Italian design with remarkable functionality inside the Grecale. Maserati Louisville has assembled this informative guide that explains both of the remarkable audio systems available inside the Maserati Grecale. Let's take a closer look!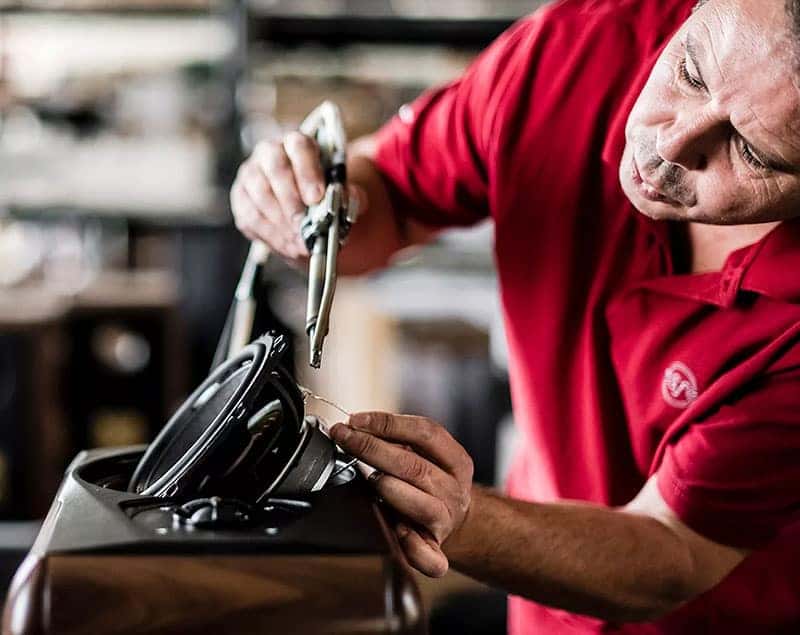 Maserati / Sonus faber Partnership
Both born in Italy, Maserati and Sonus faber are connected by common values, a passion for Italian culture, and a commitment to delivering an extraordinary brand experience. The combination of the thrilling roar of the Tridente engine with the natural soundscape crafted by Sonus faber – this partnership is rooted in tradition while pioneering advancements for the future. Currently, the only two production vehicles available in the world with Sonus faber audio systems are the Maserati MC20 supercar and the dynamic Grecale SUV.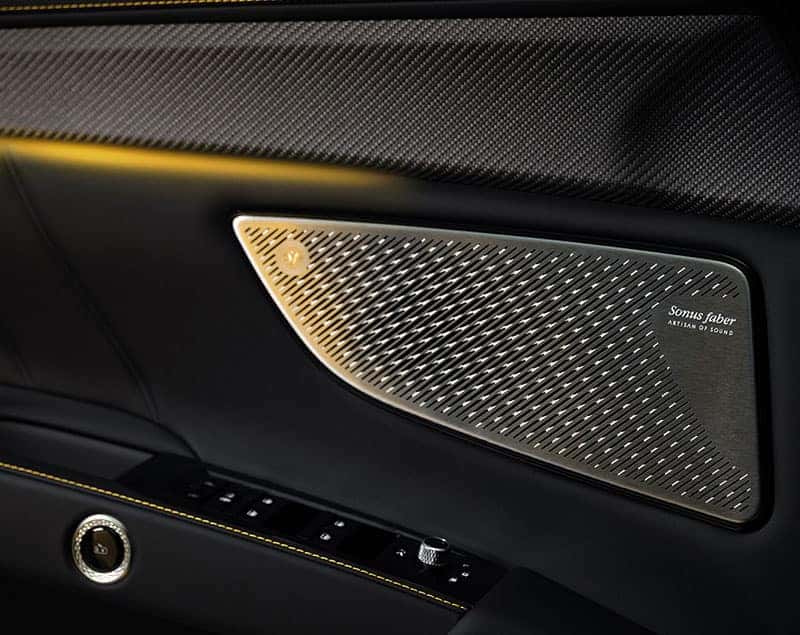 Grecale Sonus faber Audio Systems
The idea behind the system inside the Grecale was to faithfully reproduce the Sonus faber Natural Sound experience, making the car cabin a true listening room. Thanks to the signature 'Voice of Sonus faber' tweeter and mid-range alignment, the Grecale custom designed audio environment will offer an immersive sound experience. Elegantly integrated into the design lines of the Grecale, aluminum speaker grilles balance acoustic positioning as well as pleasing aesthetics. Drivers will have their choice of two distinct Sonus faber sound systems – Premium and High Premium. A dedicated Sonus faber app is embedded within the infotainment system for additional personalization options.
Discover Sonus faber Systems Specifications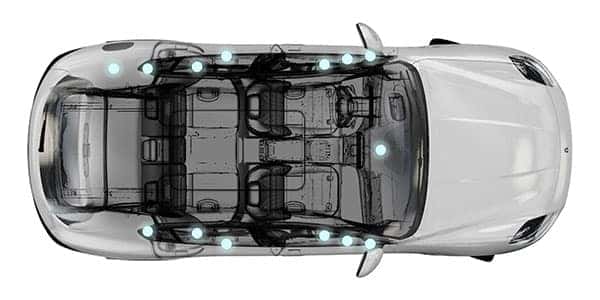 Premium System
Grecale Premium Audio System is equipped with 14 drivers amplified with 860 Watts of power.
Front: 2 Tweeters Premium x 45 w, 3 Midranges Premium x 60 w, Woofer Premium x 60 w
Rear: Tweeter Premium x 45 w, Woofer Premium x 45 w
Surround: 2 Midranges Premium x 45 w
Subwoofer x 200 w
Amplifier: 860 w, class-D Dual DSP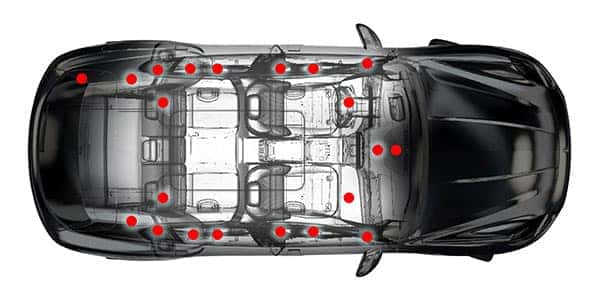 High Premium
Grecale High Premium Audio System is equipped with 21 drivers amplified with 1285 Watts of power.
Front: 3 Tweeters High Premium x 45 w, 3 Midranges High Premium x 60 w, 2 Height Midranges High Premium x 45 w, 2 Woofer High Premium x 100 w
Rear: 2 Tweeter High Premium x 45 w, 2 Height Midranges High Premium x 45 w, 2 Woofer High Premium x 60 w
Surround: 2 Tweeters High Premium x 45 w, 2 Midranges x 45 w
Subwoofer x 200 w
Amplifier: 1285 w, class-D Dual DSP