2022 Maserati Quattroporte Competitor Comparison with Prices & Specs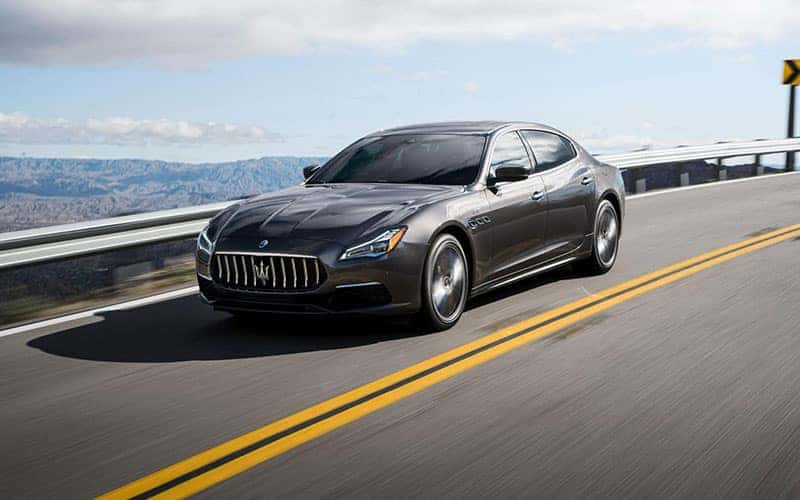 The Maserati Quattroporte
When it comes to high-speed travel, the concept of the grand touring sedan has evolved in recent years. The Quattroporte has a heritage of making every drive more memorable while exuding quintessential Maserati style. Combining its motorsport bloodline with a time-honored grand-touring tradition, the Maserati Quattroporte remains a top choice for buyers looking for a luxury sedan with a focus on performance.
As the luxury sedan segment has exploded in popularity, today's marketplace is filled with choices. If you've been having trouble deciding if the Maserati Quattroporte is the best choice, we've assembled this helpful comparison which takes an in-depth look at top competitors from BMW, Porsche, and Mercedes-Benz. Let's see how the Quattroporte Modena S Q4 stacks up against the BMW 740i xDrive, Porsche Panamera 4, and Mercedes-Benz S500 4MATIC.

Please scroll to see more
| 2022 Maserati Quattroporte Modena S Q4 | VS | 2022 BMW 750i xDrive | 2022 Porsche Panamera 4S AWD | 2022 Mercedes-Benz S500 4MATIC |
| --- | --- | --- | --- | --- |
| $112,700 | Engine | $103,000 | $106,400 | $111,100 |
| 3.0L V6 | Engine | 4.4L V8 | 2.9L V6 | 3.0L V6 |
| 424 | Horsepower | 523 | 443 | 429 |
| 428 | Torque (lb-ft) | 553 | 408 | 384 |
| Standard | Speed Sensitive Power Steering | Standard | Optional | Standard |
| LED Adaptive Front Lighting System | Headlamp Type | LED | LED | LED |
| 4,233 lbs | Curb Weight | 4,722 lbs | 4,301 lbs | 4,288 lbs |
| 5 | Seating Capacity | 5 | 4 | 5 |
| 900 watts | Audio System | 464 watts | 710 watts | 400 watts |
Performance
Since performance is such an important part of any luxury grand touring experience, why would you ever settle for anything but the best? The Maserati Quattroporte Modena S Q4 comes standard with a 3.0L Twin-Turbo V6 engine which produces an impressive 424 horsepower and 428 lb-ft of torque. Both the Porsche Panamera 4S and Mercedes-Benz S500 4MATIC offer similar horsepower with less torque. The BMW 750i xDrive uses a larger twin-turbo V8 engine that produces more power and torque, but weighs nearly a quarter ton more than the Maserati Quattroporte S Q4. Additionally, the Quattroporte has the lowest curb weight among all vehicles in this comparison. Light weight is a key factor in delivering a thrilling ride and Maserati engineers went to great lengths in order to achieve the perfect handling balance.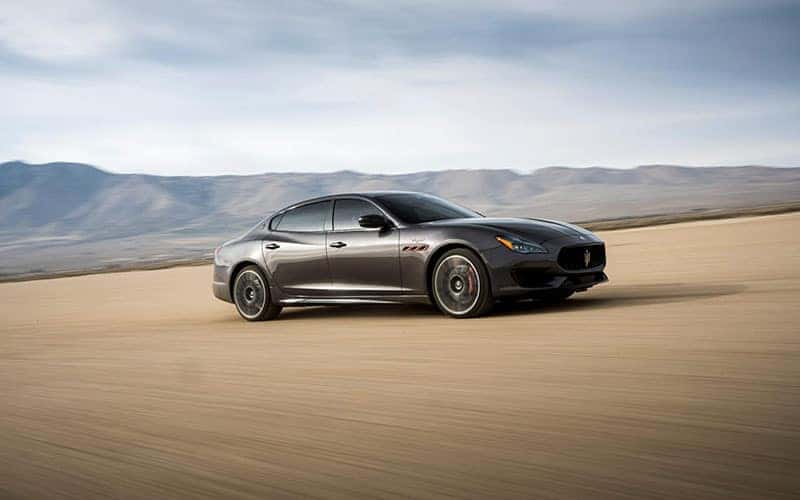 Precision & Refinement
Providing exceptionally clear lighting at the front of the Quattroporte is a pair of LED headlamps including an Adaptive Lighting System. Each of the three competitors offer LED headlamps without an adaptive lighting function. Each of these premium models features a premium audio system to match, but the standard audio system in the Maserati Quattroporte is the most powerful in this comparison by a long shot. With an impressive output of 900 watts, you'll be able to enjoy your favorite songs through the powerful ten-speaker premium audio system that includes a dedicated subwoofer for improved bass response.
Standard speed sensitive power steering is great for effortless highway cruising and precision maneuvers around town. It's an expensive added-cost option on the Porsche. Like the rest of the car, the system used by the Maserati Quattroporte is carefully tuned to balanced comfort, refinement, and performance for engaged drivers.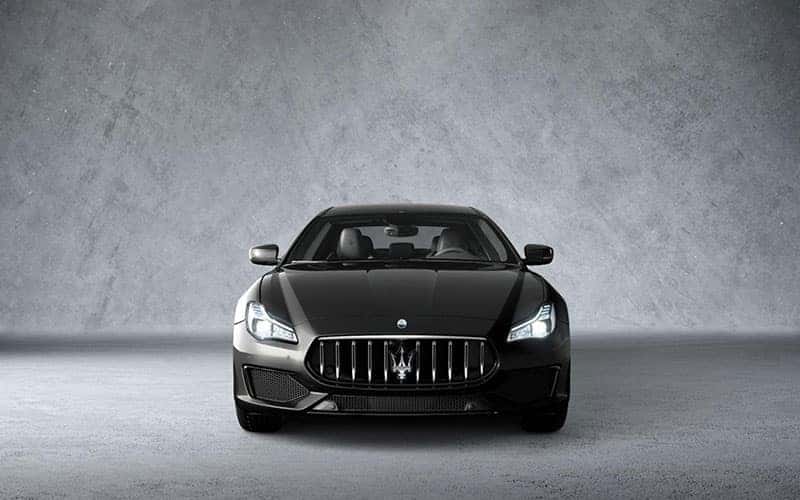 Winner: Maserati Quattroporte
After comparing these four vehicles side-by-side, the Maserati Quattroporte emerges as the clear winner. Its blistering performance, sophisticated engineering, and seductive style have help establish the Quattroporte as a leader in the full-size luxury sports sedan segment. Maserati Louisville invites you to come experience all that the Quattroporte has to offer!
*Base prices as listed to not include destination charges, taxes, or other fees. All prices subject to change at the discretion of the manufacturers or the selling dealers.