Maserati Oil Change Service in Louisville, KY

Why is it important to change the oil in your Maserati?
The primary role of engine oil is to provide lubrication for critical engine components in your Maserati. Preventing friction reduces heat build-up which helps extend the life of your engine. Going long periods without an oil change allows grime and corrosive deposits to build up in your engine, increasing the potential for damage and future problems. Proper oil maintenance will help maintain performance, maximize fuel efficiency, and ensure your engine continues to provide years of reliable service.
How often should you change the oil in your Maserati?
Always refer to your owner's manual for exact maintenance intervals. Maserati recommends completing scheduled maintenance every 12,500 miles or 1 year, whichever comes first. It is always important to consider additional factors that impact oil life which include high-speed driving, stop-and-go driving, carrying heavy loads frequently, and driving off-road. These factors may contribute to your vehicle needing more frequent oil changes, which is why regularly changing the oil in your Maserati vehicle is critical to the life of your engine.
What are some warning signs of potential engine oil related problems?
Identifying symptoms of an engine oil related problem can save you lots of hassle and headache down the road. Listed below are a few indicators of a potential problem.
A displayed "Oil Maintenance" dashboard indicator light.
Oil dripping from your engine – leaving spots on the pavement.
Smelling burning oil before, during, or after operating your vehicle.
Dark colored oil upon inspection.
Lower than recommended oil level upon inspection.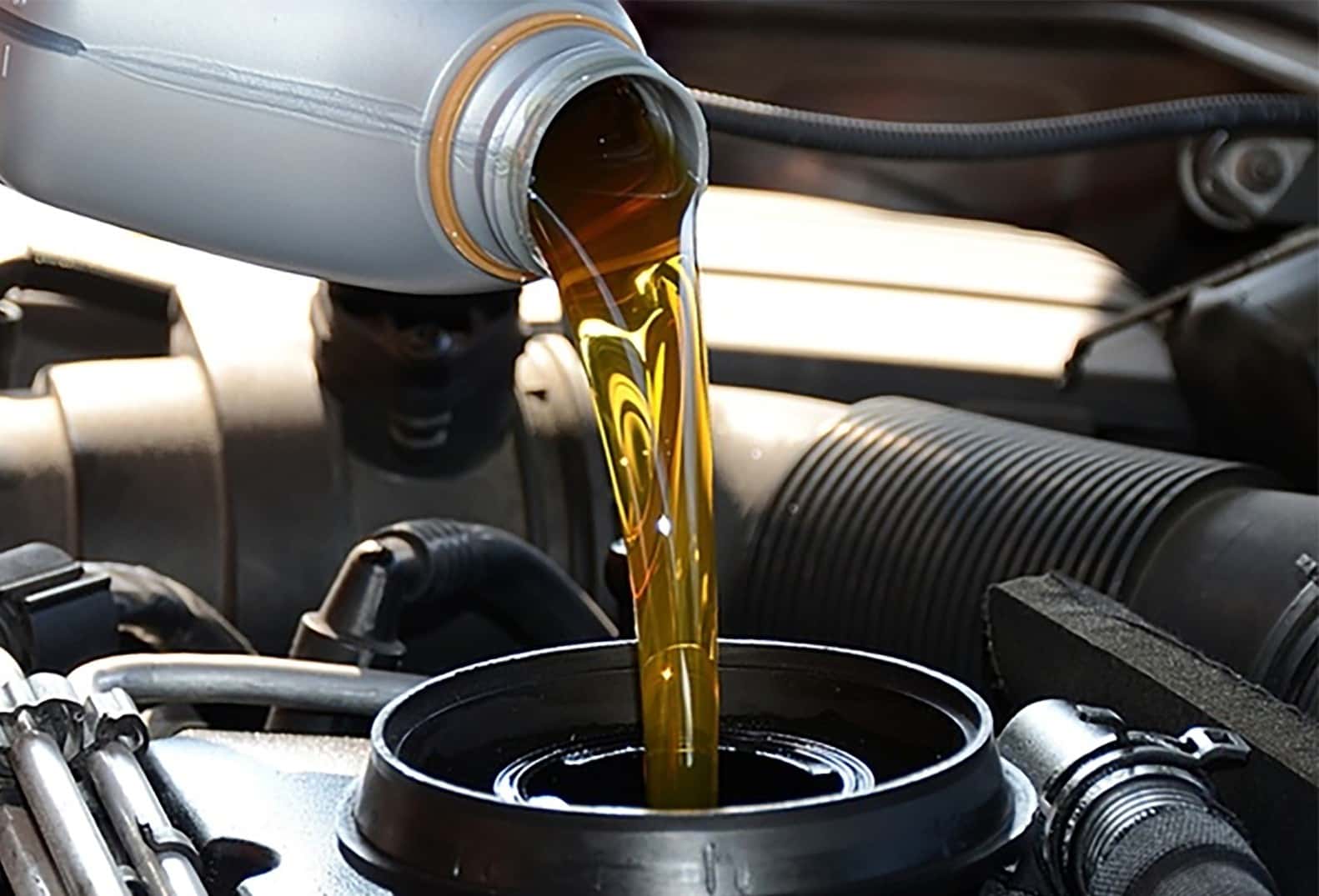 Why have your oil changed by Maserati Louisville?
Maserati Louisville has factory-certified Maserati technicians, genuine Maserati replacement parts, specialized tools, and equipment designed specifically for your vehicle. Trust the professionals to provide the expert Maserati service to keep your vehicle operating at peak performance. Not all synthetic oils are created equal. Oil approved by Maserati provides optimal lubrication and protection—even under more extreme driving conditions. Protect vital engine parts, extend the life of your engine, and help keep your Maserati performing at its best. Schedule service online and choose the appointment time which best fits your schedule.
---